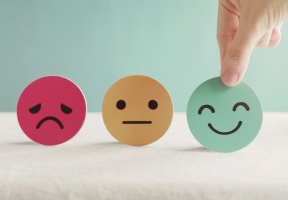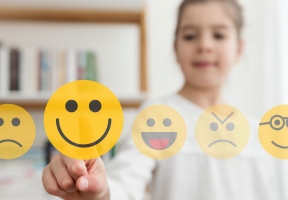 La pandemia del Covid-19 ha expuesto en su totalidad y exacerbado las crisis de salud mental de los niños en Illinois y a nivel nacional. Illinois Children's Healthcare Foundation (ILCHF) ha respondido con la Iniciativa de Bienestar Escolar al COVID-19 (CSWI) – esfuerzo estatal para atender las necesidades de salud mental de los niños y sus cuidadores y maestros en las comunidades más golpeadas por el COVID-19. Como parte de esta iniciativa de bienestar escolar, ILCHF otorgó recientemente 29 subsidios de dos años de hasta $300,000 cada uno, representando una inversión total de más de $8 millones. Los proyectos patrocinados proveerán una variedad de intervenciones personalizadas por cada comunidad escolar, para responder a sus necesidades únicas y puede incluir apoyos universales preventivos para toda la escuela, grupos pequeños o intervenciones tempranas específicas y servicios intensivos uno a uno para problemas más graves.
A través del proyecto CSWI, ILCHF invitó solicitudes de proveedores de salud mental trabajando en colaboración con las escuelas sirviendo a las zonas postales 14 en Chicago y 14 condados fuera del Condado de Cook en el Estado. El enfoque en Chicago surgió del compromiso de ILCHF para el 2020 de invertir al menos $ 2 millones de su financiamiento de respuesta COVID en las comunidades más afectadas por la pandemia dual de COVID-19 y el racismo estructural. Con la CSWI – iniciativa de Chicago, ILCHF aumentó ese compromiso a más de $4.1 millones. Las zonas postales 14 fueron seleccionadas en base al impacto del COVID, así como a los datos del mapa, indicando los múltiples factores de riesgo ambiental, incluyendo la contaminación del aire y el asma, políticas históricas de exclusión, pobreza e inseguridad económica que ponen a las comunidades negras y latinas en los lados sur y oeste de Chicago en mayor riesgo de resultados negativos relacionados con el COVID-19. Los beneficiarios de Chicago incluyen:
• Alivio Medical Center – 60623
• Association House of Chicago – 60641 y 60651
• Catholic Charities of the Archdiocese of Chicago – 60609
• Children's Home & Aid Society of Illnois – 60639
• Community Counseling Center of Chicago (C4) – 60644
Para más información, visite www.ilchf.org.