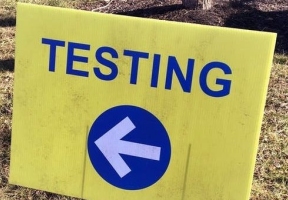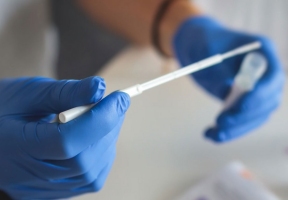 As the omicron variant continues to spread, increasing the number of positive COVID-19 cases throughout Illinois, Attorney General Kwame Raoul issued guidance regarding "pop-up" COVID-19 testing sites and price gouging of at-home rapid tests. A nationwide shortage of COVID-19 tests and available testing appointments has led many Illinois residents to turn to what are known as "pop-up" testing sites. These testing sites are not licensed or regulated by any government agency, and the Attorney General's office cannot confirm the legitimacy of individual pop-up testing locations. The Attorney General's office is encouraging individuals who choose to use a testing site that is not included on state-sponsored lists or recommended by a primary care provider to first consider the following:
• What tests does the site administer?
• Who analyzes the results?
• What laboratory does the site use? Visit https://www.cdc.gov/clia/LabSearch.html to determine whether the lab being used is CLIA certified.
• When will test results be communicated to you, and how/from whom will you receive that communication?
• Who can you call with questions or concerns about results?
• What type of personal information will the site ask you to provide?
• Does the site charge any out-of-pocket fee?
• Does the site appear to observe the CDC's recommendations to protect against COVID-19? For instance, do workers maintain a distance of six feet between people and wear masks indoors in areas of substantial or high transmission? https://www.cdc.gov/coronavirus/2019-ncov/prevent-getting-sick/prevention.html
Raoul is also warning people to be aware of potential fake test kits offered for sale and is encouraging individuals to visit the FDA's website for a list of approved at-home test kits. Consumers should expect to pay between $14 and $25 for packs of at-home rapid test kits, such as those from iHealth or Binax NOW.