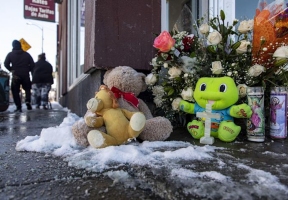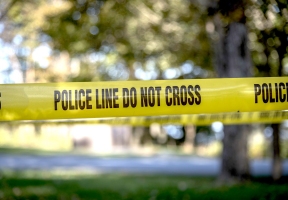 By: Ashmar Mandou
Amid the tragic death of eight-year-old Melissa Ortega, who was shot and killed while walking down the street with her mother in Little Village over the weekend, Arne Duncan, founder of the violence prevention organization Chicago CRED, outlined four core strategies for improving public safety and holding shooters accountable.
During a Zoom meeting with the Chicagoland Chamber of Commerce, Duncan vocalized his concerns over the escalation in shootings affecting communities across Chicago. "The Chicago Police Department (CPD) is in crisis and has been unable to reduce violence largely because of misguided policies," he stated. "CPD has been decimated by cuts in police and ineffective strategies that have left police exhausted and neighborhoods under-patrolled. It's time to get police back on the beat and focused on arresting shooters while we simultaneously engage young people at risk and give them a path into the legal economy."
Late last year, the Cook County Medical Examiner's Office confirmed the County's 1,000th homicide in 2021 that took place around the holidays. The total, with more than a month to go in the year, stands at 1,009. The last time Cook County saw more than 1,000 homicides was in 1994 when the County recorded 1,141. And according to the Chicago police data, gang-related shootings are up 26 percent.
"Guns and gangs are terrorizing our Chicago neighborhoods. We must work every day for peace and safety. All residents of Chicago should feel safe in their communities. We must also invest in evidence-based public safety resources and strategies available to heal and protect our communities," shared the Chicago City Council Latino Caucus to media. "As the Chicago City Council Latino Caucus, we believe it is incumbent on all elected officials to use their power and influence to contribute to the well-being of the communities. The violence afflicting Chicago is on the same scale as a public health crisis and demands a commensurate response. The dangers presented by gang and gun violence threaten the lives of our children, our communities, and the very fabric of our society. We demand immediate and positive action to address this rampant problem in the City of Chicago."
According to the City of Chicago website, the City cut an estimated 600 police positions in 2021 and has allowed nearly 1,000 additional positions to become vacant. In addition, the CPD sworn in 11,900 officers compared to 13,353 in January of 2019. Districts have been under-patrolled because nearly 900 police were pulled into an ineffective citywide unit during the last two years. Duncan disapproved several recent strategies by city leadership, including imposing arrest quotas on police commanders and proposing an ordinance to seize gang assets. "The vast majority of these men don't have any assets to speak of and arrest quotas could invite abuse. We have to end failed policies of the past," Duncan said. Duncan outlined four policies designed to reduce crime:
• Give district commanders the resources they need and hold them accountable. To do that, we have to get as many current police back on patrol by eliminating ineffective citywide units, focusing on officer wellness programs so police feel supported and can get back on the job, and expanding a neighborhood policing pilot program to every district. Chicago should also bring in more civilian support to accelerate reforms and restore police legitimacy.
• Rethink the role of police to shift many responsibilities for non-violent and non-criminal activities to social service workers, outreach workers, and other non-sworn public safety personnel. These responsibilities could include traffic accidents, juvenile delinquency, community complaints, mental health, and other medical calls.
• Take violence prevention programs to scale. Currently, about two dozen community-based organizations are engaging directly with young people at risk and steering them away from the streets with coaching, therapy, education, and job training. These organizations also intervene to stop shootings, negotiate peace treaties among different street factions, and occupy high-crime locations during the summer months. Duncan is calling for investing in violence prevention an estimated $400 million per year, which is far less than the estimated $7 billion that gun violence costs Chicago annually.
• Work with the public and private sectors to provide jobs to existing high school students, disconnected youth ages 16-24 who are neither working nor in school, and formerly incarcerated individuals, many of whom have families to support.
"We ask way too much of police today. We should not have police officers spending so much time on non-violent and non-criminal activities when gun violence is so high and our arrest rates for shootings and homicides are so low," Duncan said. "At the same time, we have to give young people at risk a way to escape the streets. They will leave the illegal economy and put down their guns if we give them a place in the legal economy."
Photo Caption: Mourners hold a vigil site for eight-year-old Melissa Ortega, who was shot and killed in Little Village last weekend.