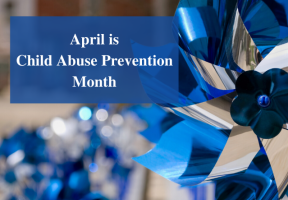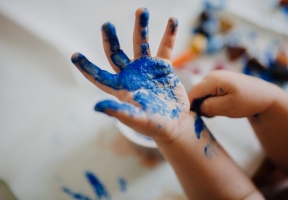 Se invita al público a unirse a Illinois Departmento of Children and Family Services, Prevent Child Abuse Illinois, Hospital Sisters Health System, Poshard Foundation for Abused Children, funcionarios electos, promotores del bienestar infantil y más, a una observancia de un mes de duración para compartir mensajes de concientización sobre la prevención del abuso y la negligencia infantil y promover los esfuerzos de prevención en todo el país durante el Mes de Prevención del Abuso Infantil en abril. El tema de este año, Growing Better Together, es una llamada a la acción para apoyarse uno al otro y enfocarse en el ambiente positivo que todos necesitamos para sobrevivir y prosperar. Para aumentar la conscientización, Illinois DCFS ofrecerá eventos en todo el estado en conmemoración al Mes de Prevención al Abuso Infantil. Todos los eventos son abiertos al público. Todos los residentes de Illinois pueden participar y mostrar su compromiso para terminar el abuso infantil vistiéndose de azul el 1º de abril y poniendo fotografías en los medios sociales con el hashtag #GreatChildhoods and #GoBlueIllinois.
Próximos Eventos:
Martes, 5 de abril del 2022
En todo el Estado Inicio virtual y capacitación con el sobreviviente de trauma y el experto internacional en atención informada sobre trauma Tonier Cain
10 a.m.
Inscríbase aquí: https://us06web.zoom.us/webinar/register/WN_HrdUMO-FSOyngajtbWPWPg
Viernes 1º de abril al sábado, 30 dea bril del 2022
Aurora Exhibición de Arte
Paramount School of the Arts
20 S. Stolp Ave., Aurora
La exhibición contará con obras de arte creadas por niños que actualmente están bajo cuidado o han estado bajo cuidado, estudiantes, artistas locales y personas que se preocupan por los niños.
Para reportar la sospecha de un abuso o negligencia infantil, visite DCFS Online Reporting System en https://dcfsonlinereporting.dcfs.illinois.gov/ En caso de emergencia, llamar a la línea directa de Niños Descuidados y Abusados de DCFS al 1-800-25-ABUSE (800-252-2873). Se pueden hacer reportes y llamadas en línea las 24 horas, siete días a la semana.