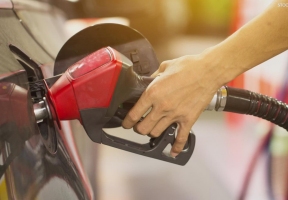 The Office of Emergency Management and Communications (OEMC) and the Chicago Police Department (CPD) have coordinated with Dr. Willie Wilson and his staff to provide City and department resources to mitigate traffic conditions and ensure public safety during the gas giveaway on Thursday, March 24. The public is urged to seek alternate routes in the area around participating stations. OEMC will be monitoring from the Operations Center to maintain public safety and provide awareness to city agencies. The procedures are as follows:
• There will be one entry and exit point at each station with volunteers from Dr. Wilson's staff along with a site leader providing direction.  
• Vehicles will be allowed to line-up at 7 a.m. Each vehicle will receive a sticker indicating position in line. Note: vehicles will not be allowed to line-up in advance, and all must have a sticker in order to receive the free gas.  
• Each station will be allotted $50 per car and can expect up to 400 cars per location. Estimated time is 4-5 hours. Note: this could differ per station. 
• No gas cans or other containers allowed.  
Participating City of Chicago Locations include:
Super Save: 48 E Garfield Blvd. 
Stage on SB Michigan, WB onto 55th, Enter from 55th, Exit NB Wabash 
Amoco: 7201 N Clark St 
Stage on WB Touhy, Enter on Touhy, Exit on NB Clark
 
Citgo: 1345 N Pulaski Rd 
Stage NB on Pulaski, Enter on Pulaski and Exit EB Grand  
Citgo: 5103 W. Madison Ave 
Stage NB Leamington, Enter from Leamington, Exit EB Madison
 
Marathon: 340 S Sacramento Blvd  
Stage SB Sacramento, Enter on Sacramento, Exit WB Van Buren 
Super Save: 11100 S State St  
Stage on SB State Street, Enter on State Street, Exit SB State Street 
Super Save: 9452 S Cottage Grove Ave  
Stage on WB Cottage Grove, Enter on Cottage Grove, Exit WB 95th Street 
Gulf: 9901 S Halsted 
Stage NB Halsted, Enter from Halsted, Exit EB 99th Street 
BP: 3955 N Western Ave  
Stage on NB Western, Enter from Western, Exit EB Irving Park 
Amoco: 4401 W Roosevelt Rd  
Stage on SB Koster, Enter on Koster, Exit WB Roosevelt 
BP: 342 E 35th St  
Stage on SB King Drive, Enter on King Drive, Exit WB 35th Street 
Shell: 6434 W Archer Ave  
Stage on North curb of Archer, turn right on Nagle, Enter on Nagle, Exit WB Archer 
BP: 4401 W 55th St  
Stage on EB 55th Street, Enter on 55th Street, Exit SB Kostner 
Clark: 1201 W 87th St  
Stage EB 87th Street, Enter from 87th Street, Exit SB Racine 
Citgo: 5150 W Chicago Ave  
Stage WB on Chicago, Enter on Chicago, Exit NB Laramie 

Shell: 5230 S. Western Ave 
Stage on NB Western, Enter on Western, Exit SB Western  

Clark: 4300 S. Union Ave 
Stage on EB 43rd Steet, Enter on 43rd Street, Exit SB Union 
Citgo: 6700 S. Cottage Grove Ave  
Stage on EB 67th Street, Enter on 67th Street, Exit SB Cottage Grove 
BP: 7601 South Chicago 
Stage on NE side of South Chicago, Enter on South Chicago, Exit North on South Chicago