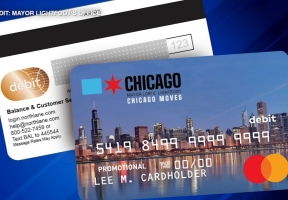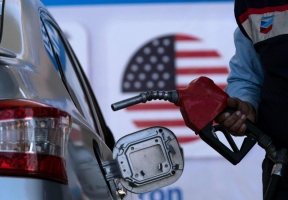 By: Ashmar Mandou
The Chicago City Council Wednesday approved a program, Chicago Moves Program, which will give thousands of Chicago residents from primarily the South and Westside neighborhoods free gas and public transportation cards.
"I applaud this council and I applaud you for trying to address an issue that our neighborhoods are seeing, but this is 100 percent the wrong way to go," said 15th Ward Alderman Raymond Lopez, who has announced he is running for mayor in 2023. "To say it comes off as a gimmick would be an understatement. We have hundreds of millions of dollars that we can use to improve the lives of our residents, and this is the route that we're going. This body should do better. This body can do better."
The program, orchestrated by Mayor Lori Lightfoot, is set to distribute 50,000 pre-loaded gas cards worth $150 each and 100,000 pre-loaded public transit cards worth $50 each via a lottery. Residents can apply now for the Chicago Moves program online, in-person at any Chicago Public Library location, or by mail by sending a completed application to:
ATTN: Dept. of Finance: Chicago Moves
121 N. LaSalle St., 7th Floor
Chicago, IL 60602
Chicago residents must apply to earn a free gas or public transit card, and applications are limited to one person per household. Only eligible applicants will be entered into the lottery. To be eligible to receive either card, applicants must:
• Be a resident of Chicago
• Be at least 18 years old
• Have a current and valid city sticker with correct mailing information for their vehicle
• Bring in a household income at or below 100 percent of the Area Median Income
The approval of the new program had some aldermen suspicious of Lightfoot's intent, with 35th Alderman Carlos Ramirez-Rosa stated, "I think it's a political stunt in an election year. I don't think it's good public policy."
In Illinois, the average price for a regular gallon of gas is slightly higher, at $4.394. That's down a bit from a month ago, when Illinois' average gas gallon cost $4.494.