By Daniel Nardini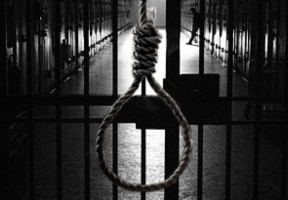 When I went to both Brunei and Malaysia in Southeast Asia for holiday, the authorities there made it plain on all of the immigration forms: "Death to all drug traffickers." The same is true of Singapore. I bring this up because of the recent execution of a possibly mentally-ill person named Nagaenthran Dharmalingam by the Singaporean government. According to the Singaporean government, he had 43 grams of heroin. In Singaporean law, anyone carrying an illegal substance over 15 grams is subject to the death penalty. The only exceptions are if a Singaporean judge commutes the sentence to life imprisonment. The Malaysian government argued that because the suspect in question had an I.Q. of 69, he was not competent to stand trial much less be executed.
I have to argue why Nagaenthran Dharmalingam was even in Singapore in the first place without any guardian or escort? I am not going to get into the merits of this case. What I want to make clear to anyone in the United States the extreme danger of even thinking of smuggling illicit drugs or anything into a country where such draconian laws exist. While recreational drugs may exist in various states in the United States, anything that is a declared illicit substance on the federal level in the United States is still illegal—especially if it crosses state lines. In a number of other countries, the laws may indeed be quite lethal. This is especially true in the three countries of Brunei, Malaysia and Singapore. In the case of Malaysia and Brunei, they make an exception if a person is proven mentally-ill, but Singapore may not. That of course is all subjective.
For all of my readers, if any of you plan to go to any country with such draconian anti-drug laws, PLEASE know what those laws are before you even remotely go. It could save your life and the life of someone you love. These countries do not make exceptions of a person's nationality or citizenship. Execution is execution. As more of the world starts to open up with the pandemic receding into history, more people will be traveling around the world. But as more people go abroad, they must still be mindful that whatever is legal in their country may not be elsewhere. I urge my readers to remember this.