By: Ashmar Mandou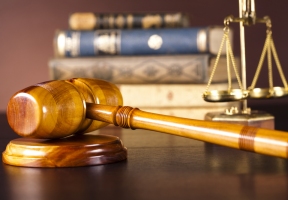 Immigrants will soon have representation in bond hearings and removal proceedings before the Chicago Immigration Court. In a monumental step, attorneys from the Cook County Public Defender's Office Immigration Unit Pilot announced this week they will now begin representing immigrants through this arduous process in court.
"Our immigration system is fundamentally unfair due to the lack of representation for most detained noncitizens who appear in immigration courts. In Cook County we are beginning to address this problem – which affects immigrants of all races and from around the globe – with the work of the immigration attorneys in the new unit," said Cook County Public Defender Sharone Mitchell.
Through the work of the Immigration Unit Pilot, Cook County is the largest county in the nation to provide public defenders to serve immigrant communities that are often under-represented in court proceedings. Hundreds of immigrants every year who cannot afford an attorney appear before the Chicago federal immigration court with no representation, which can lead to unfair outcomes. In early 2022, Governor JB Pritzker signed Public Act 102-0410 into law and the Cook County Board of Commissioners passed a resolution in support of this initiative. This authorized the defender's office to begin representing noncitizens in removal proceedings.
"Providing legal representation for immigrants is very important, not just for the protection of civil rights, but the economic stability of our small businesses that are largely owned or managed by immigrants in their local communities. That is why the Illinois Business Immigration Coalition (IBIC), a chapter of the American Business Immigration Coalition, helped lead the Defenders for All coalition that pushed for the Immigration Unit Pilot," said Ken Kimber, Director of Small Business Recovery and Resiliency for IBIC. "The legal aid provided by this program will lessen the chances that wage earners and small business workers are removed from their families and employers and subjected to removal proceedings without warning and due process."
A 2016 study found that detained immigrants are 11 times more likely to pursue relief when they have legal counsel and are twice more likely to obtain relief than detained immigrants without counsel. In fiscal year 2021, about 60 percent of detained individuals were unrepresented in the Chicago Immigration Court.