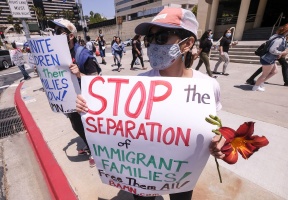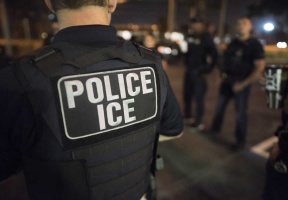 By: Ashmar Mandou
Recently, Chicago's Cook County heard various testimony on how ICE's contract with data broker LexisNexis may have created a loophole around the county's sanctuary ordinance.
"We've seen time and again how government agencies, stymied by legislation or the constitution itself, attempt to obtain data through third parties like LexisNexis. We know ICE is doing it, we've shown this in our research. Now, we need answers about how it's happening in Chicago," said Cinthya Rodriguez, a national organizer with Mijente's #NoTechforICE campaign based in Chicago.
The hearing was before the Cook County Legislation and Intergovernmental Relations Committee, which heard expert testimony from Mijente and Just Futures Law specifying surveillance contracts held between LexisNexis, Cook County, and ICE and how those contracts create a backdoor to sanctuary protections in the county. They also heard testimony from nearly half-dozen county agencies, such as the sheriff's department and district attorney's office, about those agencies' data sharing policies, according to a member of Mijente.
LexisNexis has a contract worth up to $22.1 million with ICE selling access to a massive database of personal information, including names, addresses, court records, drivers license information, real-time jail booking data, phone data, and much more. "For more than a decade, communities across the country have organized and worked with local officials to pass laws to stop local collaboration with ICE," said Julie Mao, deputy director with Just Futures Law. "But today, ICE is undermining sanctuary protections by going to data brokers to access data on Cook County residents. We urge local elected officials to act now to protect the personal information of residents against data brokers working hand in hand with ICE.
"Cook County has a rich history being a national leader in protecting immigrant communities and we have a responsibility to continue to uphold those values," said Commissioner Alma Anaya. "Data brokers are making millions by selling private information ultimately aiding mass surveillance, raids, and deportations, all while violating the privacy rights of every person. What Immigration and Customs Enforcement (ICE) is doing, once again, puts our families in jeopardy. This is a loophole to the hard-fought protections our local and state entities have secured over the years. We are calling for a ban to the sale of our communities. We demand that LexisNexis, Appriss, Equifax, Motorola, and other data brokers do the same." 
The Chicago Field Office of ERO ran over 14,000 searches in LexisNexis during that period, generating more than 1,800 reports on individuals. Chicago conducted the second highest number of searches of any field office nationwide, only behind San Diego.