By: Ashmar Mandou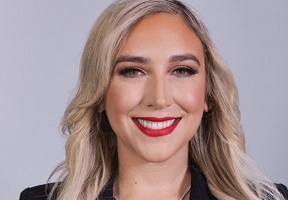 Known as the "Lawyer of the Miracles," Alexandra Lozano specializes in all phases of immigration and person injury law. With her keenness for justice, Lozano has a 10-year track record of winning immigration deemed "impossible" and was named one of Puget Sound Business Journal's 40 Under 40 and Inc.5000 ranked her law firm #247, #3 in legal, and #7 in Seattle. Lozano, whose services are based on the West Coast, now brings her expertise and consulting services to the Windy City. With her new consultation office in Chicago, we place a spotlight on Lozano and her work as we kick off our Hispanic Heritage Month series.
Lawndale Bilingual News: What motivated you to extend your experience by opening an office here in the City of Chicago?
Alexandra Lozano: Our clients come to the United States to find a place of stability to provide a better life for their families and support their loved ones that remain in Mexico or their home countries. Chicago is a vibrant city made great because of its incredible Latino immigrant population. We know that while Chicago offers the opportunities that our clients want, they will not have the stability they desire and deserve until they can obtain their legal status in the U.S. That is why we have an office in Chicago. We want to change the lives of our clients by helping them gain legal status and achieve their goals and dreams.
Please walk me through what prospective clients can expect when they walk through your doors for assistance.
From the moment clients walk into our office, we want them to feel like the most important person in the room. Our clients are the heartbeat of our firm. Everything we do is for them. We know the sacrifices they have made and all it has taken to get to this point, so we want to ensure that we honor them with every interaction. We want them to know that their lives matter to us and that we are not just a legal service; we offer a life-changing experience for them. We help them gain legal status and walk them through every step of the journey.
Unfortunately, there is false information about the citizenship process, causing individuals to lose out on a substantial amount of money.  What tips or questions should the Latino community equip themselves with before seeking help?
Do your homework. Do not get caught up with "document preparers" or notarios – immigration laws are incredibly complex. It requires the expertise of a licensed attorney. Furthermore, trust your instincts. If something feels off, it probably is. Do your research. Ask your friends and neighbors who have successfully gone through the process to provide a referral. Check out social media and other sites to see who the person is and what kind of work they do.
What do you love most about your career?
What I love most about my career is that I get to change people's lives every single day. Every time I help a client gain legal status, I get as emotional as if it were the first time. I know that their lives are forever changed when we give someone a work permit or green card. And not just their lives- the lives of their families and future generations. I am fueled by the goal that every undocumented person in the U.S. has legal status. 
As we reflect on the achievements and contributions of the Latino community during Hispanic Heritage Month, can you please share what this month signifies to you? 
I feel honored to celebrate this month with the Latino Community. We have celebrated it through several free legal consultation events in our various offices throughout the country. We had more than 100 people here in Chicago attend our Consult Day recently. One of my favorite things in the world is connecting one-on-one with the community, and I have loved to be able to do that throughout this entire month. For me, this month signifies strength, unity, and perseverance, three words describing the Latino community. Our clients are the hardest working, most family-oriented, and dedicated people I have ever met. This month allows our team the opportunity to celebrate our clients and honor them by helping them gain legal status in the US. 
Photo Caption: Lawyer Alexandra Lozano