By: Ashmar Mandou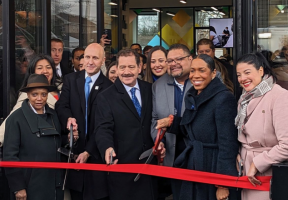 PODER, a nonprofit organization hosted a ribbon cutting ceremony to welcome the community to its new facility in the Gage Park neighborhood. The new building, located at 3357 W. 55th St., Chicago will be the city's first immigrant integration + job center in the Gage Park community in Chicago.  The building that was abandoned for over twenty-five years has been reinvented for a reimagined PODER.
"PODER will be a beacon of light, inspiration, and possibility, a catalyst to widen and deepen our collective community impact. The site is part of the Quality of Life Plan and will revitalize 55th Street corridor while providing connectivity between two city investment corridors of Invest South/West.  The greatest economic impact will be felt by our clients and their families for generations to come", stated Daniel Loftus, CEO, PODER.
This will be the first immigrant integration and job center in Gage Park. Congressman García helped secure $500,000 in community project funding as part of the year-end government spending package for the PODER Headquarters. This funding will be used to improve job training and workshop services at the new headquarters and include crucial amenities like free Wi-Fi, event space for community celebrations, shaded paths, and community green space for the Gage Park community and Southwest Chicago region.
"When my family and I arrived in the United States as immigrants, we slowly built a network of support that helped us learn English, adjust to our new school and fully integrate into our community.  I know the importance of community organizations whose mission is to bolster opportunities for families like mine," said Congressman García. "The work PODER does to help immigrants is invaluable and I want to congratulate their team for their hard work in breathing in new life to this former city building. For Chicago to continue to be one of the most immigrant friendly cities in the country, it needs the collaboration and hard work of community organizations like PODER."
The new PODER headquarters will be housed in the former Bureau of Electricity.  The outdoor plaza, training rooms, community rooms and job center will offer an opportunity to engage neighbors and local businesses to build long-term relationships.  For more information about PODER, go to www.poderworks.org.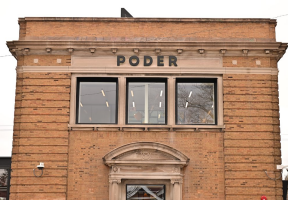 Photo Credit: PODER