SNIPES, a globally recognized brand of sneakers and urban apparel, held a meet and greet experience with Chicago Bulls own Andrew Drummond to welcome residents to the new SNIPES location in Cicero, IL. Drummond interacted with fans, signed autographs, took photos, and spent quality time with one of the brand's community partners, Boys Club of Cicero, where youth were excited to spend time with the basketball star.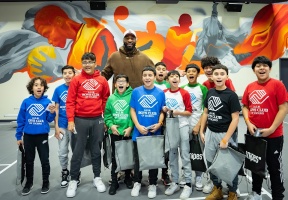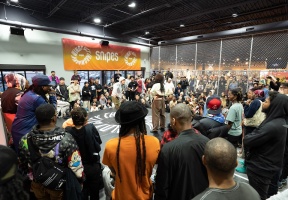 Photo Credit: SNIPES
Photo Caption 1) SNIPES had a live DJ set by Chicago's own DJ ACED SPADE, curating the vibes as they launched their first ever claw machine that will be filled with giveaways.
Photo Caption 2) DJ ACED SPADE hosted a community shopping spree with kids from Corazon community partners.
Photo Caption 3) SNIPES headed the Windy City weekend with a meet and greet experience from Chicago Bulls own, Andre Drummond. Drummond interacted with his fans and signed autographs, and met community partner, Boys Club of Cicero.