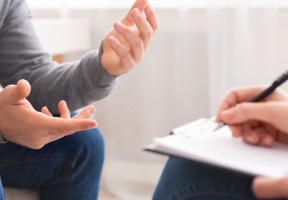 Chicago Department of Public Health (CDPH) is partnering with Chicago Public Libraries (CPL) to increase access to no-barrier mental health services by offering mental health care in select library branches. The program is part of the recent expansion of mental health services by CDPH and partner agencies to all 77 community areas in Chicago as part of the #All77 campaign. The services are staffed by CDPH mental health clinicians and are an outgrowth of CDPH's effort to expand services outside the walls of clinics and into community-based settings. Services are available to everyone age 13 and up, regardless of insurance, immigration status or ability to pay. Services will initially be available at the following libraries:
• Mt. Greenwood branch, 11010 S. Kedzie Ave., Fridays 9:00 a.m. – 5:00 p.m. 
• Beverly branch, 1962 W. 95th St., Thursdays 10:00 a.m. – 6:00 p.m.  
• Blackstone Branch (in Kenwood), 4904 S. Lake Park Ave., Fridays 9:00 a.m. – 5:00 p.m.  
• Edgewater branch, 6000 N. Broadway St., Tuesdays, 12:00 p.m. – 8:00 p.m. 
To be connected to services in these library branches, residents can call the CDPH mental health resources line at 312-747-1020, or they can speak with a librarian at the appropriate branch.