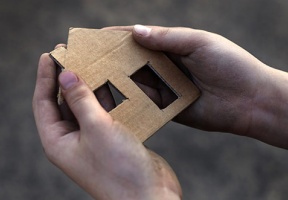 Mayor Brandon Johnson; Deputy Mayor of Education, Youth, & Human Services Jennifer Johnson; the Department of Family and Support Services (DFSS); and All Chicago Making Homelessness History announced a partnership with the White House and the U.S. Interagency Council on Homelessness (USICH) to participate in ALL INside, a first-of-its-kind initiative to address unsheltered homelessness. As part of ALL INside, the City will partner with USICH and its 19 federal member agencies for up to two years to strengthen and accelerate local efforts to move unsheltered people off the streets and into homes where they can rebuild their lives.  To accelerate ongoing efforts by local leaders, the Biden-Harris Administration will offer innovative and tailored support to participating communities for up to two years, including:  
• Embedding a dedicated federal official in each community to accelerate locally driven strategies and enact system-level changes to reduce unsheltered homelessness.  
• Deploying dedicated teams across the federal government to identify opportunities for regulatory relief and flexibilities, navigate federal funding streams, and facilitate a peer learning network across the communities; and  
The City of Chicago, All Chicago, and Chicago Continuum of Care Board identified the following points as key areas of need for the initiative:  
• A dedicated focus and priority on pathways to housing for residents returning from jails and prisons and residents with arrest or conviction records, including a systematic review of eligibility and exclusions.  
• An address of the needs of unsheltered people on public transit, as well as safety concerns near highways and under viaducts and bridges — and divert unsheltered persons from transportation systems to safer places for shelter.