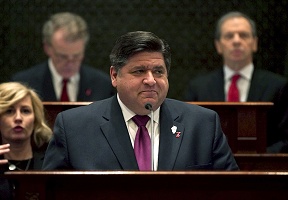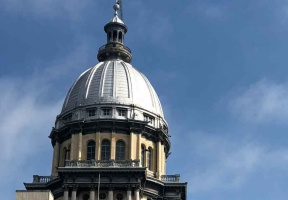 By: Ashmar Mandou
A bill that would impede on public sector workers' rights passed the Illinois House of Representatives yesterday. The Illinois House of Representatives voted 93-23 to pass Senate Bill 1784, and it heads to the Senate for concurrence before moving to Gov. J.B. Pritzker's desk. SB 1784 amends aspects of the Illinois Public Labor Relations Act and the Illinois Educational Labor Relations Act to restrict government employees' exercise of their freedom of speech and association. It also blocks non-union entities, such as the media, from obtaining information vital to educating the public.
 
The bill would:
• Limit what information the public or media can access through the Freedom of Information Act about how many public retirees leave Illinois or how Illinois union membership is performing.
• Create contracts that give public sector employees as few as 10 days each year to stop union dues deductions from their paychecks. That means employees who decide they don't want to be members could be limited to exercising their rights only 2 percent of the year.
• Provide public sector unions with unprecedented access to workers' contact information, regardless of whether or not they are union members.
• Restrict all membership-related communication to be handled by the union – not employers – allowing unions to determine the information available to public sector workers and putting workers in potential situations of conflict.
• Allow unions to insert themselves into the workplace in a way not previously authorized by Illinois statute.
• Opens Illinois up for future litigation. 
For more information on SB 1784, visit http://illin.is/sb1784.