By Daniel Nardini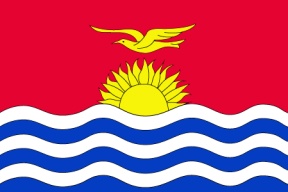 While the rest of the news media is thoroughly occupied with whether U.S. President Donald Trump should be impeached or not, another serious situation is taking place in the Pacific. Just last month China managed to get another long-time ally of Taiwan to switch diplomatic relations from Taiwan to China. I should explain that China will not recognize any country which recognizes Taiwan. What the Chinese government does in exchange for any country which currently recognizes Taiwan to recognize China is provide that country with lots and lots of money in return. Once a country breaks relations with Taiwan and recognizes China, the Chinese government pours in hundreds of millions of dollars into that country. However, as many countries have discovered, it is a debt trap. The Chinese government uses the debt trap to get countries in such debt that they cannot possibly repay what they owe. In that situation, the Chinese government forces a country give up some of their sovereign territory for Chinese government purposes. This happened in Sri Lanka where the Sri Lankan government was forced to give China its deep water port at Hambantota.
Just a week before Kiribati, China was able to get the Solomon Islands to break relations with Taiwan and recognize China. There is little question in my mind that China will use the debt trap against the Solomon Islands as it will against Kiribati. China wants the Solomon Islands' deep ocean port of Honiara so that it can leap-frog into the Pacific Ocean and station some of its navy there. Before Kiribati recognized Taiwan, China actually had a space tracking station that it leased from Kiribati before Kiribati went on to recognize Taiwan. When Kiribati recognized Taiwan in 2003 in an effort to have relations with both China and Taiwan, China severed all relations with Kiribati and took out its entire space tracking station's facilities. There was widespread speculation that the Chinese space tracking station in Kiribati was more than just a civilian facility. Many suspected it was used to track U.S. missile tests in the Marshall Islands and for spying. There is no doubt that the Chinese government will want this base back, and they will do all they can to get it.
Like the Solomon Islands, making Kiribati fall into the China debt trap will mean that the Chinese government can establish a military base in this island country as well. Like the Solomon Islands, any Chinese military base in Kiribati will be within striking distance of both Australia and Hawaii. I am amazed that the alarms bells in the United States are not going off. Again, this will give the Chinese government the chance to leap-frog into the open Pacific Ocean and create military bases to use against the United States and its allies. Can we not see a pattern here? Chinese government intentions are becoming very clear, and I have to wonder what will it take for the U.S. government and the American people to recognize the growing danger to us?