Por: Jesús Fernández
Rector Asociado, Currículo, DeVry University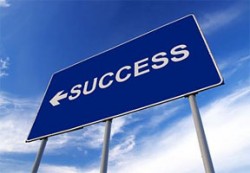 La economía de Estados Unidos ha continuado rebotando lentamente, pero el desempleo continúa siendo un problema mayor a nivel nacional. Con el índice de desempleo constantemente en flujo y hasta noviembre en el 8.6 por ciento, muchos buscadores de empleo preguntan que se necesita para tener éxito. En un esfuerzo por ayudarlos a entender mejor que destrezas y cualidades los contratistas consideran más valiosos, Career Advisory Board, establecida por la Universidad DeVry, creó el estudio Indicador de Preparación para el Empleo, conducido en línea del 6 al 12 de septiembre del 2011 por Harris Interactive, entre 540 gerentes de contratación y 734 adultos de 18 años en adelante, que actualmente buscan empleo. El estudio está diseñado para identificar y seguir las brechas existentes entre los atributos que los candidatos dicen tener y las calificaciones que los empleadores necesitan para llenar las posiciones disponibles – y el tener una buena educación, casi siempre encabeza la lista.
Indicador de Preparación para el Empleo
Los hallazgos del estudio del Indicador de Preparación para el Empleo indican que los gerentes de contratación valoran más un conjunto de destrezas claves, como tener una perspectiva estratégica, poseer alta integridad, tener una perspectiva global, ser confiable, tener una fuerte ética de trabajo y ser responsable. Para obtener estas destrezas, tomar cursos de educación es un excelente recurso para quien busca trabajo, a cualquier edad.
De hecho, el 69 por ciento de gerentes de contratación encuestados creen que la educación es el principal de cinco factores para conseguir un trabajo deseable. El número salta al 76 por ciento de gerentes de contratación en el Medio Oeste.
El 62 por ciento de gerentes de contratación dice que los que buscan empleo a nivel medio pueden aprender destrezas de comunicación, ya sea en el trabajo o en la escuela. Igualmente, el 65 por ciento de gerentes de contratación dicen que la destreza para resolver problemas puede adquirirse en forma efectiva en un trabajo o en un ambiente académico.
Conseguir el Diploma Correcto es la Llave del Exito
Es importante no solo obtener un diploma, sino obtener el tipo correcto de educación y mejorar continuamente es lo que los empleadores valoran más. Los que buscan empleo deben tomarse un tiempo para examinar las destrezas que necesitan en la carrera que seleccionaron y arreglar sus rèsumès y entrevistas de acuerdo a ellas. Los que buscan empleo necesitan ocuparse de su desarrollo haciendo su tarea y entendiendo que capacidades pueda tal vez necesitar para fortalecerse y cual es la mejor manera de adquirirlas.
Afortunadamente los buscadores de empleo tienen una amplia variedad de opciones educativas al alcance de la mano. Pueden mejorar sus destrezas en el salón de clase tradicional, en línea o en una combinación de ambos – dependiendo de su estilo de vida. Los cursos pueden tomarse para créditos académicos y utilizarse para alcanzar un diploma en particular o en un curso de educación profesional o contínua, para mejorar una destreza específica, como liderazgo o la resolución de problemas. Además, hay muchos programas de apoyo disponibles a aquellos interesados en perseguir oportunidades de superación profesional o educativa. Los buscadores de empleo pueden comunicarse con Chicagoland Chamber of Commerce para ver que recursos hay disponibles o buscar un grupo de apoyo para buscar empleo, como Career Transitions Center of Chicago o One-Stop Career Centers, que tiene establecimientos en todo el estado. El reporte completo de Job Preparedness Indicator, así como otra información suplementaria y consejos para los buscadores de empleo los puede encontrar en www.careeradvisoryboard.com.