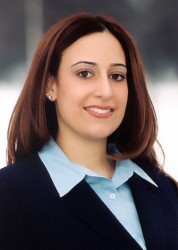 La Representante Estatal María A. "Toni" Berrios (D-Chicago) ofrecerá una Feria de Empleos Comunitaria el sábado, 21 de enero del 2012, de 10 a.m. a 1 p.m., en Aspira de Illinois, localizada en el 3986 W. Barry Ave., en Chicago.
"Muchos de mis constituyentes están experimentando dificultades económicas y luchando por conseguir un empleo en el difícil mercado de hoy en día", dijo Berrios. "Esta feria de empleos es una forma de ayudar a traer compañías que están contratando en nuestra comunidad y ofrecer a quienes buscan un empleo la ayuda que necesitan para triunfar".
La feria de empleos de la comunidad de Berrios ofrecerá a los constituyentes que buscan empleo la oportunidad de recibir información gratuita sobre oportunidades de carrera, entrenamiento de empleo y consejos para redactar su rèsumè. Algunos de los proveedores de la Feria de Empleos Comunitaria incluyen a Illinois Department of Employment Security, MasterCard, DeVry, Illinois Institute of Art, Amway Global, I-Hispano y el Instituto de Entrenamiento en Computadoras de Chicago, entre muchas más.
Los residentes de la localidad tienen la oportunidad de hablar con representantes de las compañías contratadoras y entregar su rèsumè. Este evento es gratuito y abierto al público. Para más información, comunicarse con la oficina de servicio al constituyente de la Rep. Berrios al (773)736-3939 o visitar su oficina, localizada en el 2847 N. Pulaski Ave., en Chicago.