By: Ashmar Mandou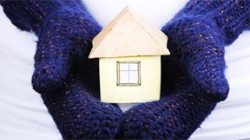 Now that the cold weather is in high-gear in Chicago, Peoples Gas, ComEd, and CEDA are encouraging their customers to take advantage of their upcoming Utility Assistance Day Saturday, Jan. 21. "The way the economy is right now, people are seeking assistance on all type of measures," said Omayra Garcia, Government and Community Relations representative for Peoples Gas. "Whether it is rental assistance, heating bill, lighting bill assistance, a representative will be there to answer questions and help individuals on a case by case basis."
During the workshop, customers will receive information on financial resources and programs that help alleviate high energy costs. In addition, CEDA will accept applications from customers who are eligible to apply for a LIHEAP (Low Income Home Energy Assistance Program) grant. The program offers grants to help pay outstanding bills. "There is federal money available for those in the low-income bracket," said Garcia. "People have a right to the benefits Peoples Gas and CEDA provides." To apply for the LIHEAP grant, customers should bring the following documents:
Proof of household income for the 30-day period prior to the application date
Original current gas and electric bills
If utilities are included in your rent payments, that fact must be stated in your lease agreement to receive a cash payment.
For a complete list of what customers should bring, visit www.cedaorg.net. "There are so many ways representatives can help," said Garcia. "For instance, CEDA can actually help with providing storm windows and roof insulation. They can also assist with upgrading your furnace. The help is out there." Garcia also advised customers to keep the thermostat between 68 to 70 degrees, 'anything higher than that is going to take the furnace extra energy in gas.' She also suggested placing plastic around the windows and weather stripping around the doors. If you would like to learn more ways to save on your energy costs, head to the Utility Assistance Day Saturday, Jan. 21 from 10am to 2pm at the Arturo Velasquez Institute, 2800 S. Western Ave. For more information, call CEDA's hotline at 800-571-2332 or visit Peoples Gas, www.peoplesgasdelivery.com.