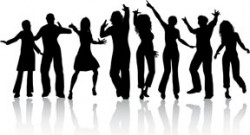 Bring your friends, family and co-workers to free dance and movement classes – good for cardiovascular health – from 9 a.m. to 1 p.m. on Feb. 18 at Logan Square Auditorium, 2539 N. Kedzie Blvd., Chicago. Day of Dance is sponsored by Saints Mary and Elizabeth Medical Center (SMEMC) during American Heart Month.
This first-time event will include instruction on ballroom dancing, rock 'n roll, jazz, salsa, swing and hip-hop. There will be a special appearance by "The Biggest Loser" past contestants – Jerry and Estella Hayes – and fitness instruction for children.
Free health screenings include: heart health and stroke risk, Dexascan screening (used to measure bone density to diagnose osteoporosis), orthopedic health and foot plate analysis (used to assess the way you walk or run to highlight issues with your gait, feet or joints). To register online, call 877-RES-INFO (877-737-4636) or visit http://www.reshealth.org/sub_smemc/programs/spirit_of_women/events.cfm. Registration is not required.