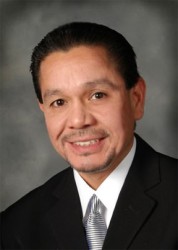 During the 2011 Spring legislative session, Stand for Children worked in coalition to support the historic education reform legislation Senate Bill 7. Stand is committed to ensuring the legislation is implemented, and that moving forward, education policies and initiatives ensure every child has access to quality education. To that end, Stand has endorsed Silvana Tabares for State Representative in the 21st district, along with ten additional candidates who will be education champions in Springfield.
"Education is the key that unlocks the door to success, but far too many children, through no fault of their own, aren't getting the education they need to make it in life," said Mary Anderson, executive director, Stand for Children Illinois. "By electing education advocates committed to prioritizing children before adults in their education policy decisions, we can change the trajectory so all students can graduate from high school prepared for and with access to a college education." Stand's first round of 2012 primary election endorsements include:
Illinois House
Edward Acevedo (D – 2)
Adam Brown (R – 102)
Ken Dunkin (D – 5)
Jim Durkin (R – 82)
Ron Sandack (R-81)
Silvana Tabares (D – 21)
Illinois Senate
Sam McCann (R – 50)
Karen McConnaughay (R – 33)
Joe Neal (R – 31)
Michael Noland (D – 22)
Carole Pankau (R – 23)
Stand for Children Illinois PAC is an independent, non-partisan PAC. For more information about the organization, visit www.stand.org/illinois.