By: Ashmar Mandou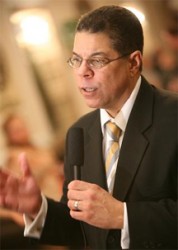 After several years of planning, Alderman Roberto Maldonado revealed his latest venture that will attract residents across the city to the 26th Ward. Earlier this week, Ald. Maldonado announced Chicago's first ever Taste of Latin America Food, Wine and Arts Festival that will begin in late August. "It is with great pride that I extend an invitation to my constituents–along with the entire city of Chicago–to attend Chicago's first ever Taste of Latin America Food, Wine and Arts Festival," said Ald. Maldonado.
The Taste of Latin America will also inaugurate the future Latin American Restaurant and Entertainment District. Currently, plans for the festival are still in discussion to transform a portion of West Armitage Avenue into a space that will feature top quality Latin American restaurants, art and live entertainment. "My office is spearheading this project and its flagship event, the Taste of Latin America," explained Maldonado. "So residents and tourists can explore the varied Latin American culinary and cultural experience in an area that will become as renowned as Chinatown and Greektown."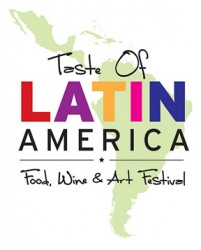 As the Latino population rapidly grows in Chicago, so does the thrilling array of Latin American restaurants. Clearly, the time is now to capture and showcase this growing phenomenon of Latin American culture for people throughout the City of Chicago and beyond to enjoy," said Maldonado. If you are a restaurant owner serving Latin American cuisine, contact Veronica Carrillo or Marge Cruz at 773-868-3010 to participate in the Taste of Latin America Food, Wine, and Arts Festival.