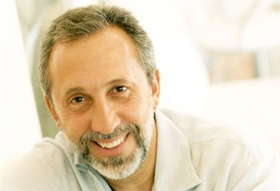 Target Corp. announced a partnership with 19-time GRAMMY® Award-winning music producer, Emilio Estefan. Through the partnership, Estefan will work with Target to curate a special selection of his favorite music, movies and books titled "Emilio Estefan's Picks." The selections will be featured in the Entertainment department of select Target stores beginning June 6.
In addition to "Emilio Estefan's Picks," Estefan will leverage his strong relationships and pulse on the industry to help create Target-exclusive Latin music artist partnerships. "Working with Target provided me with the opportunity to reach Latin music fans by sharing what inspires me," said Estefan. "Whether it's the music I produce, the movies I watch, the books I read or the artists I support, I look forward to spotlighting the merchandise that hopefully Target guests love as much as I do."
Estefan has been instrumental in shaping, developing and directing the career of his superstar wife, Gloria Estefan, as well as that of Shakira, Ricky Martin, Marc Anthony, Jon Secada, Jennifer López, and many others.