By: Ashmar Mandou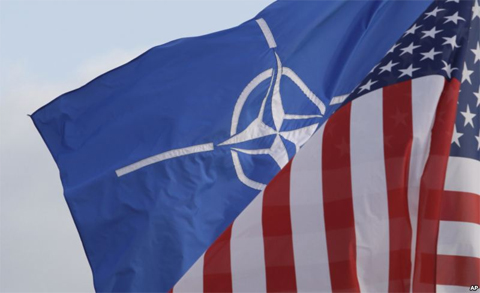 With NATO commencing Sunday May 20, Chicago is already playing host to several rallies and protests in various neighborhoods. From groups rallying against immigration deportations, to foreclosed homes, environmental action and everything in between, there is something that fits the agenda of those who would like to participate. With the help of our friends at Community Media Workshop, we have compiled a list of events in the days leading up to the NATO summit.
Counter Summit for Peace and Economic Justice
Type: Rally, Speaker, Training, NATO in Afghanistan
9:30am May 18 – 4:30pm May 19
People's Church, 941 W Lawrence
Thursday, May 17 2012
Occupy Chicago Press Conference / Day of Environmental Action
Type: Rally, Community
2:00pm – 4:30pm
BIKE MASS: Jackson and LaSalle, 2pm. ACTION: 180 N. Stetson Ave, 3pm, 4pm
Friday, May 18 2012
Brazil: Real Politics and Economics
Type: Speaker, The Council
7:30am – 8:45am, May 18
The Chicago Club, 81 East Van Buren Street
$30, "Business attire is required"
National Nurses United: Chicago Rally to Protest Global 1percent
Type: Protest
11:00am – 2:00pm, May 18
Daley Plaza
Saturday, May 19 2012
Take the Fight to Rahm's House
Type: Protest
10:00am – Noon, May 19
Irving Park Brown Line Stop
Student Movements Confront the 1 percent
Type: Protest, Speaker
5:00pm – 8:00pm, May 19
800 S. Halsted, Jane Addams Hull-House Museum
Sunday, May 20 2012
Chicago NATO Summit Begins
Noon, May 20
Main Protest Rally and March
Type: Protest, NATO in Afghanistan
Assemble at Noon, May 20
Petrillo Bandshell in Grant Park, corner Jackson and Columbus, Chicago
Madeline K. Albright: Women as Leaders
Type: Speaker, The Council
Advance registration by Friday, May 18 is required. "Business attire is required"
1:00pm – 2:30pm, May 20
InterContinental Hotel, 505 North Michigan Avenue
Iraq / Afghanistan Veterans Give Back Service Medals
Type: Protest, Veterans, NATO in Afghanistan
3:00pm
Michigan Ave. & E. Cermak Rd.