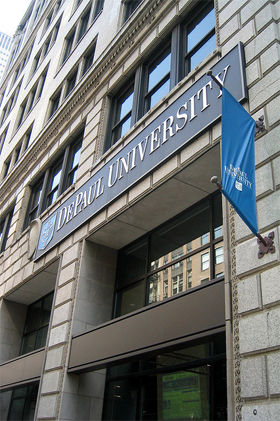 DePaul University and Loyola University Chicago are providing academic support, teacher training and improved educational opportunities for Chicago Public Schools students under new partnerships with two neighborhood high schools on Chicago's north side, Mayor Rahm Emanuel announced Wednesday.
DePaul University is partnering with Lake View High School as the four-year college partner to the Early College STEM School program. When students in the program are eligible for college courses, DePaul will provide dual enrollment opportunities for students. DePaul is also supporting curriculum development in alignment with college standards, providing data analysis and on-going education for teachers.
Loyola's School of Education will work with the school principal, administrative team, and faculty at Senn High School in Edgewater to improve its curriculum and support teacher training, while also helping Senn transition to the first wall-to-wall International Baccalaureate program offered by CPS.
The announcement of ECSS was followed by an expansion of International Baccalaureate (IB) Diploma Programmes in March. CPS is creating ten new IB programs in high schools across the city, including new IB programs in existing neighborhood high schools.