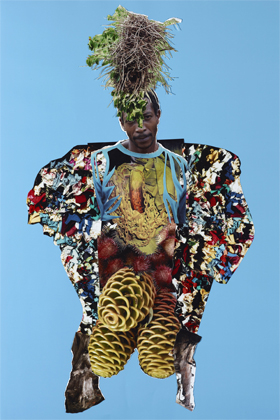 Una de las artistas visionarias de Brasil, Denise Milan, invita a los espectadores a un estimulante viaje a su país, a través de una exhibición de esculturas y foto-colage que celebra las maravillas naturales de las junglas, oceanos y regiones desértcas de Brasil y la vitalidad de su multifacética cultura.
Denise Milan: Mist of the Earth, presentada por el Departamento de Asuntos Culturales y Eventos Especiales de Chicago, abre sus puertas el viernes, 8 de junio, con una recepción pública de apertura en Chicago Rooms en el Centro Cultural de Chicago, 78 E. Washington St., de 5:30 a 7:30 p.m. Admisión gratuita. La exhibición permanecerá abierta hasta el 6 de enero del 2013 en la galería Chicago Rooms, localizada en el sector noreste del edificio, en el segundo piso.
Nacida en Sao Paulo, Brasil, Denise Milan es una artista multidisciplinaria, que trabaja en escultura, foto-collage y otros medios. Una de las líderes del movimiento de Arte Público en Brasil, Milan ha exhibido su obra en muchas instituciones de Sao Paulo, Belém, Brasilia, Chapingo, Chicago, Hakone, Hannover, Londres, Nueva York, Osaka, París, Salvador, Taiwan y Washington. Para más información sobre la exhibición, visite www.ExploreChicago.org.