Por: Ashmar Mandou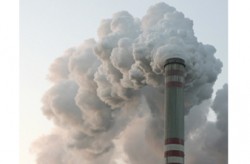 A principios de este mes, la Ciudad dio a conocer el Grupo Especial Fisk and Crawford Reuse en un esfuerzo por evaluar el interés público en las comunidades de La Villita y Pilsen, sobre lo que se puede hacer sobre el sitio donde operan las Plantas Fisk and Crawford.
"Residentes, organizaciones del barrio y grupos de asesoría tienen la oportunidad de influenciar en lo que ocurre en nuestra comunidad", dijo el Concejal Daniel Solís en una declaración. A principio de este mes, Solís introdujo también una forma interactiva de aumentar las opiniones públicas, afiliándose con Neighborland. Neighborland, que se inició en Nueva Orleans, espera alterar la relación entre la gente y sus ciudades, por medio de la colaboración y la participación. "La opinión de la comunidad ayudará a delinear mis posiciones y regulaciones en los temas que impactan a nuestros vecindarios".
En cuanto al Grupo Especial de Fisk and Crawford Reuse, se sostendrá una audiencia pública el jueves, 28 de junio, en la Secundaria La Villita, 3120 S. Kostner Ave., de 6 p.m. a 9 p.m. Los residentes que intenten hablar públicamente deben llegar antes de las 6:30 a.m. para inscribirse. "Es esencial saber la opinión pública al comprometernos con estas importantes iniciativas de desarrollo económico para los barrios de Pilsen y La Villita", declaró el Alcalde Rahm Emanuel en una conferencia de prensa.
El grupo de Fisk and Crawford Reuse Task Force fue formado por el alcalde en abril, para propiciar el diálogo entre los miembros de la comunidad y ayudarles a formular ideas para la creación de empleos y el crecimieinto económico para el sitio donde actualmente opera Fisk and Crawford. Si no puede asistir a la audiencia pública, los residentes pueden visitar la página del Grupo Especial en www.CityofChicago.org/FiskCrawfordReuse. También puede enviar sus opiniones e ideas a FiskCrawfordReuse@gmail.com.