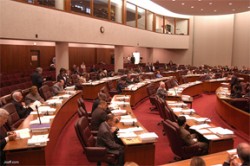 Mayor Rahm Emanuel announced the creation of a new Office of Public Engagement which will serve as a direct link between the Mayor's Office, City departments, Sister Agencies, external partners and communities across the City to make city government and its resources more accessible.
Working with the Office of New Americans, Commission on Human Relations, Faith Outreach, Civic Engagement and Service (formerly the Chief Service Officer) and Chicago Alternative Policing Strategies (CAPS), and external and community affairs representatives from city departments and sister agencies, the Mayor's Office of Public Engagement will allow the City to enhance community outreach and engagement efforts.
This work will include connecting community members to resources across City government to help them serve and celebrate their communities; and collaborating with neighborhood and civic organizations, nonprofits, policy advisory groups and various city agencies to inform and engage citizens for the betterment of their communities and the city at large. The creation of this new office will be spearheaded by Deputy Chief of Staff Felicia Davis.