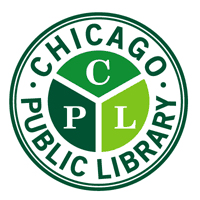 Las Escuelas Públicas de Chicago (CPS) y la Biblioteca Pública de Chicago (CPL) trabajan juntas para abrir la primera biblioteca comunitaria de servicio completo, dentro de una escuela pública en la nueva secundaria de Back of the Yards. Esta biblioteca será la primera en un proyecto piloto para aprovechar los recursos conjuntos de CPS y CPL, que ofrecerá colecciones propias para los adolescentes y amenidades de aprendizaje digital, mientras al mismo tiempo funciona como biblioteca pública para todos los residentes de la comunidad.
Los estudiantes tendrán acceso a las colecciones de la biblioteca pública, permitiéndoles un descubrimiento mayor de materiales de biblioteca, así como el acceso a la información necesaria para los estudios de su currículo. Los estudiantes tendrán también acceso a la colección completa de la Biblioteca Pública de Chicago y la subscripción electrónica a datos de referencia.
La secundaria Back of the Yards será también la segunda escuela del barrio, después de la Secundaria Senn en Edgewater, en convertirse en escuela de Bachillerato Internacional (IB), ofreciendo ese plan de estudios a los estudiantes del barrio. La ampliación de Programas IB es parte del contínuo esfuerzo de la ciudad, de ofrecer opciones de estudios de alta calidad para todos los estudiantes en todos los barrios de la ciudad de Chicago. Esta decisión fue hecha después de debates con las partes interesadas de las comunidades atendidas por Back of the Yards.
Localizada en el 2111 W. de la Calle 47, la nueva secundaria de Back of the Yards estará abierta para el año escolar del 2013-2014, con cupo para 1,200 estudiantes. Diseñada como Campus Comunitario, la instalación tendrá una entrada separada, independiente para la biblioteca, junto con un jardín público de lectura.