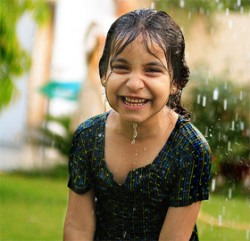 As summer season arrives in Chicago, officials from the Office of Emergency Management and Communications (OEMC), partnered with several organizations including the Chicago Department of Public Health and the National Weather Service to provide summer weather preparedness information and caution residents to avoid heat-related emergencies due to high temperatures. Steps can be taken to reduce the risk of heat exhaustion and heat stroke:
Drink plenty of water, at least eight glasses a day to avoid dehydration;
Ensure that children stay well hydrated;
Call 3-1-1 for the nearest City Cooling Center located within the six Community Service Centers operated by the Department of Family and Support Services (DFSS).
Contact local Chicago Park District facility to find out about beach and park hours and programs.
Sign up for extreme weather alerts by visiting www.AlertChicago.com and clicking on the Notify Chicago button.
Pet Summer Safety Tips for Extreme Heat:
Water – Give your pets plenty of fresh, clean water. Animals can get dehydrated very quickly especially in the heat.
Shade – Make sure your pet has a place to go to get out of the sun. Try to keep them indoors during extreme heat.
Rest – Do not over-exercise your animal in the heat. On a sweltering day, the best time to exercise your pet is in the early morning or late evening.
Watch – Never leave your animals alone in a parked vehicle. In extreme heat, the temperature can rise in your vehicle very quickly, even if the windows are cracked open. This can leave your pet vulnerable to heat stroke, which can onset very quickly.