By: Carmen Lopez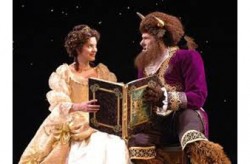 Summer is in full effect, so take advantage of the beautiful Chicago weather and escape to one of the many events occurring throughout the city this weekend.
If you are looking to get away from the warm Chicago weather then indulge in the Steppenwolf's "Three Sisters" production that is scheduled to open June 28 and run through August 26. Get lost in the lives of three sisters who are doing everything in their power to overcome their low social status in a crumbling military town in Russia.
The Shakespeare Theater, located inside Navy Pier, is scheduled to open their own production of Disney's "Beauty and the Beast" June 28. This Disney classic is great for the whole family to enjoy.
Enjoy a ride on the CTA Blue Line towards Logan Square for "Arte y Vino", a free event at 6pm that features wine tasting and networking. The event will take place at D'Noche restaurant located between Milwaukee Ave. and Sawyer Ave. Also accessible on the CTA is the Grant Park Art festival that will be occurring June 30 and July 1. This art festival will feature work from 350 artists. Prices will start at 25 dollars and will go as high as 25,000 dollars.
Looking to put your dancing shoes to work? Put them on and head over to the Conjunto Cuban Dance Party June 30 at Katerina's, located on 1920 W. Irving Park Road. The lineup includes various performers. Singer and multi-instrumentalist Papo Santiago is amongst those scheduled to perform.