By: Ashmar Mandou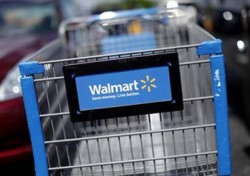 Little Village and Back of the Yards neighborhoods are about to receive a boon to their economic development.
A spokesperson from Walmart announced on Tuesday they will open two new 'Neighborhood Market' stores that will house fresh produce and include a full-service pharmacy. The 'Neighborhood Market' stores are a departure from Walmart's mega centers built in mostly suburban areas.
The Little Village location, 2551 W. Cermak Rd., will be roughly 37,000 square feet and employ 120. The Back of the Yards store, 47th and Bishop, will be 31,000 square feet and hire around 100 residents, according to the Walmart spokesperson. These locations are set to open in 2013. City residents are working and shopping at our six Chicago stores and the response has been overwhelmingly positive.
"These two, new Neighborhood Markets will not only give residents a new option for fresh, affordable groceries but the stores also will make a positive economic impact on each community from a jobs and development standpoint. Moving forward, we will continue to evaluate opportunities all across the city to make access to quality jobs and low prices more convenient," said Steven Restivo, senior director of communications for Walmart.
This announcement comes as a pleasant surprise for many Little Village and Back of the Yards residents who have been pushing for job growth in the past year. In addition to the new stores, Walmart intends to open three more locations in Chicago in the next year. Currently, Walmart has opened six Chicago stores.