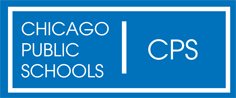 Peter W. Rogers was named as the new Chief Financial Officer of Chicago Public Schools (CPS). The appointment was approved by the Chicago Board of Education (BOE) at its monthly meeting. Rogers brings to CPS experience in the financial sector, most notably his 23 years with Citigroup where he was Chief Executive Officer of Diners Club International.
"I am pleased to add Peter Rogers to our senior leadership team. His experience and expertise in financial matters from years in the private sector will serve us well as we navigate our way through the difficult fiscal challenges which face Chicago Public Schools," said CPS Chief Executive Officer Jean-Claude Brizard.
In his new role, Rogers will manage the District's $5.162 billion operating budget. The FY 13 budget maintains its investments in students and programs that support student achievement even while CPS faces a $665 million deficit. The new CFO will lead a team responsible for all phases of CPS's day-to-day financial operations, including Control (Financial Reporting, Accounting, Payables/Processing), Treasury (Cash Management, Risk Management, Insurance, Pensions/Investments), Tax, Financial Planning and Analysis and Budget.
"I believe strongly that the future of Chicago and of our nation depends on the education of our children," Rogers said. "I have been extremely impressed with the dedication and caliber of staff I have seen throughout CPS, and I am extremely eager to apply the experience I have gained in successfully managing complex private sector organizations to the challenges faced by the public sector, particularly in an organization of such critical importance as Chicago Public Schools."
Rogers is a graduate of Harvard College and received his MBA from the Harvard Business School. At Harvard, he was President of the Undergraduate Athletic Council and Captain of the Varsity Crew Team. He was also a member of the United States Rowing Team. He is a resident of the North Side of Chicago.