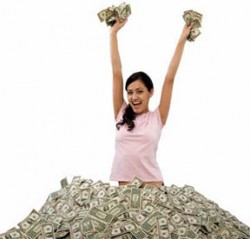 The Chicago Public Library continues its free series of financial literacy programs designed to help people become more "money smart." Presented in partnership with the Federal Reserve Bank of Chicago and its partners, Money Smart programs help participants understand the business of money, gain control of their finances and learn practical money skills for life. For a complete listing of Money Smart programs, please visit chicagopubliclibrary.org.
Saving for Retirement in Your 30s
Learn concepts and ideas for effectively investing and saving for retirement. This presentation is intended for the thirty-something beginning investors, experienced investors and investors in the 20s or 40s as well. Presented by Warren Arnold, CFP
Monday, October 1 at 6:15 p.m.
Near North Branch
310 W. Division St.
Understanding Medicare Advantage Plans (Medicare Part C)
This workshop provides updated information for anyone who qualifies for Medicare and also would be of interest to family members of Medicare qualified recipients. Presented by Money Smart Partner, Blue Cross Blue Shield of Illinois
Monday, October 1 at 1:00 p.m.
Richard M. Daley Branch
733 N. Kedzie Ave.
Tuesday, October 2 at 2:00 p.m.
West Town Branch
1625 W. Chicago Ave. Ave.