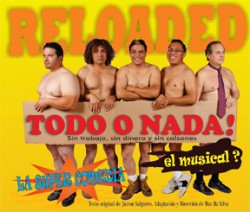 El Dِía de los Reyes Magos – una de las fiestas más populares en la cultura hispana, honra el día en que los Tres Reyes Magos regalaron al niño Jesús oro, incienso y mirra. En celebración de estas fiestas, los niños reciben regalos el 6 de enero.
Desafortunadamente muchas familias no celebrarán los Reyes Mayos en la forma apropiada ya que estarán preocupadas con cosas más importantes. Hasta la fecha, miles de niños esperan un transplante de órgano que le salve la vida y pasarán esta temporada en el hospital. Visitas de tres horas, tres días a la semana es el promedio de tiempo que muchos niños latinos pasan recibiendo diálisis y otros tratamientos.
Para ayudar a levantarles el ánimo en esta época tan emotiva, Gift of Hope – Red de Donadores de Organos y Tejidos, ha iniciado la "Operación Sonrisa" campaña de juguetes para el Hospital Lurie Children's y los pacientes de diálisis de UIC Hospital en celebración del Día de Reyes.
Gift of Hope, en colaboración con GrinLight Theater Company, presentará la obra "Todo o Nada el Musical" (una comedia adaptación de "The Full Monty") y está aceptando donaciones de juguetes en vez del pago de admisión tradicional. Cada juguete donado será entregado a uno de los cientos de niños que pasan las fiestas en el hospital. 'Operación Sonrisa' tendrá lugar el miércoles, 5 de diciembre, a las 8 p.m. Los asistentes deben tener de 18 años en adelante para poder ver la obra.