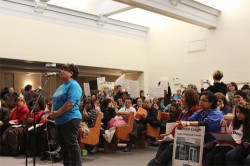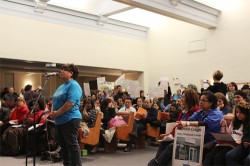 Chicago Public Schools (CPS) officials are reminding residents across the District to participate and share their feedback on addressing the District's school utilization crisis in this week's school community meetings taking place in the Pershing and O'Hare Networks. Currently, the District operates over 511,000 seats for a student population of 403,000 with nearly 330 schools deemed as underutilized and nearly 140 of its schools greater than half empty. CPS has organized an additional 12 community meetings to gather further community input and guidance.
The meeting schedule for this week is:
Thursday, February 21st, 7 pm: Pershing Network, Fuller Park Field House, 331 West 45th Street, Chicago, IL 60609
Saturday, February 23rd, 11 am: O'Hare Network, Wright College, 4300 North Narragansett, 60634
A complete list of upcoming community meetings can be found at www.cps.edu/qualityschools.