By: Carlos Acevedo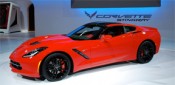 If you're feeling an "itch" to buy a new car, now is a good time because the 2013 Chicago Auto Show has opened at the McCormick Place.
There are over 1,000 vehicles on display including some award winning SUVs, trucks, cargo vans, sedans, sports cars and some classic cars. Many automakers are displaying their latest vehicle models, most of which include improved safety features, new designs and the latest engine technologies for better fuel efficiency.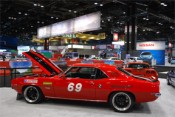 General Motors created a buzz at the auto show as it displayed their newest and one of the most popular sports car, the Chevy C7 Corvette Stingray.
2014 C7 Chevy Corvette Stingray
The Stingray is a completely redesigned Corvette model that was inspired by racing technology from the Corvette racing team. It is available in a six-speed automatic transmission or the new seven-speed manual transmission with Active Rev Matching, which helps anticipate gear selections and matches engine speed for smooth shifting.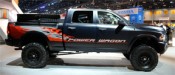 According to GM, the Stingray was designed to epitomize the ultimate terms of performance, technology and styling.
Some of the features include an estimated 450 horsepower, 450 lb. ft. of torque, 0-60 in less than four seconds and with an EPA estimated 26 mpg. The Stingray is considered one of the most fuel-efficient models.
Aiding the performance and fuel economy of the Stingray is the all new 6.2 Liter, LT1 small block V-8 engine which includes Active Fuel Management, direct injection and continuously variable valve timing. It also has an advanced combustion system that helps deliver more power while using less fuel. This engine is considered fifth generation which means it's lighter than the engine in previous models.
This is the first time that Active Fuel Management is included with the manual transmission model and it comes in handy when a driver doesn't need all V8 power.
"With the Stingray, we now have a vehicle that will rival Porsche and Ferrari performance at a quarter of the price and the Stingray has better fuel efficiency. Also, if it was to break down, there's a Chevy dealer near every corner of America. Corvette is definitely back in a big way," said James Bell, General Motors Head of Consumer Affairs. For hours, ticket pricing and parking information, visit www.chicagoautoshow.com. A shuttle service is available from McCormick Place parking lots. The Chicago Auto Show runs through February 18th.