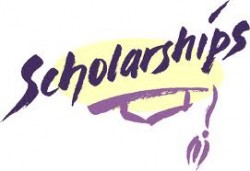 With a goal to strengthen the Latino nonprofit sector in challenging times, the Chicago-based Latino Policy Form invites representatives from Latino-serving organizations to apply for the fifth cohort of its Illinois Latino Nonprofit Leadership Academy. Applications are available online at www.latinopolicyforum.org; the deadline is April 29.
The Academy provides an opportunity for two individuals—an executive-level and an emerging leader—from up to ten selected organizations to build personal and organizational leadership skills through an intensive nine-month program. The total cost of the program is estimated at $6,000 per person. A contribution of $1,500 per individual and $3,000 per organization is requested. Full and partial scholarships will be available to cover the cost of the program, distributed based on the quality of application as well as the particular need of the organization.
The fifth cohort of the Academy will begin in August 2013 and run through May 2014. Applications, available at www.latinopolicyforum.org, are due April 29. An information session will be held on Wednesday, April 17 at the Latino Policy Forum offices (180 N. Michigan, Ste 610). Contact LatinoLeadership@latinopolicyforum.org to register.