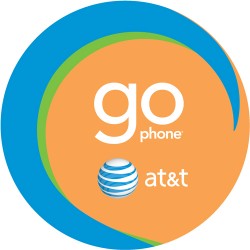 Beginning April 12, AT&T* GoPhone customers will have a new affordable, international calling option with the Mexico Plus package. Mexico Plus will be available for only $10 a month and include:
1,000 minutes.
Calls to landline and mobile numbers in Mexico.
Calls to more than 50 other countries, including Canada, China, India and more.
The Mexico Plus package can be added to an AT&T GoPhone $50 monthly unlimited plan or $65 smartphone monthly plan with data. Also starting this month, AT&T GoPhone customers can take advantage of lower rates on the existing international long distance package. For $5 a month, GoPhone customers will get 250 minutes of calls to more than 50 countries.
"Customers have several competitive choices for prepaid international calling packages, but the GoPhone Mexico Plus package provides what customers really need with calls to any phone number in Mexico, including mobile phone numbers," said Judy Cavalieri, AT&T Mobility vice president of voice and prepaid products. For more information on AT&T GoPhone prepaid plans, visit www.att.com/gophone.