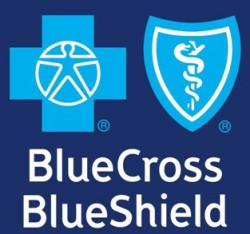 Blue Cross and Blue Shield de Illinois (BCBSIL) lanzó una iniciativa de enlace y educación a nivel estatal sobre los residentes sin seguro de salud de Illinois. La campaña "Be Covered Illinois" que será patrocinada por BCBSIL y apoyada por varios grupos cívicos y comunitarios, estará enfocada en ayudar a la población sin seguro del estado sobre como la nueva ley de cuidado de salud les afecta y que pasos necesitan dar para tener acceso a un seguro de salud individual. El período de inscripción para los residentes de Illinois sin seguro abre en octubre y los planes de cuidado de salud empiezan a funcionar en enero del 2014.
La campaña "Be Covered Illinois" trabajará con grupos comunitarios establecidos, organizaciones cívicas, escuelas, instituciones religiosas y doctores, para ofrecer materiales educativos y guía en español e inglés, para ayudar a los residentes de Illinois a manejar los cambios que vienen. La Coalición Salud Infantil y Maternal de Illinois y Health and Disability Advocates son dos grupos comunitarios que estuvieron de acuerdo en asociarse al esfuerzo de enlace educativo de "Be Covered" que complementa el trabajo que ellos están haciendo ya.
Los recursos disponibles en la campaña "Be Covered" incluyen literatura y una red, www.BeCoveredIllinois.org que tendrá información sobre cobertura de salud, opciones de planes de beneficios y requisitos de la nueva ley Federal de cuidado de salud. Ambas organizaciones comunitarias se afiliaron con otros líderes no lucrativos para lanzar www.illinoishealthmatters.org, otro recurso disponible para educar al público.
Para más información, visitar www.BeCoveredIllinois.org. Para recibir alertas de la campaña "Be Covered Illinois", los clientes interesados pueden enviar un texto al 33633 con la palabra JOINIL para actualizaciones en inglés o UNIRIL para actualizaciones en español.