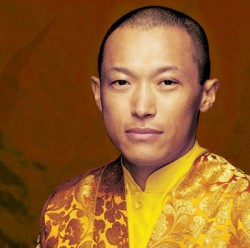 En las secuelas de la tragedia de Boston, ahora, más que nunca, la sociedad necesita soluciones pacíficas para contrarrestar los actos de violencia.
Este fin de semana, la ciudad de Chicago recibirá a Sakyong Jamgon Mipham Rinpoche, líder espiritual de iniciativas de paz, internacionalmente reconocido y autor del libro Running with the Mind of Meditation, para hablar sobre la creciente violencia contra la juventud y crear una plataforma para promover la paz, con la ayuda de varias organizaciones comunitarias y líderes comunitarios, durante una iniciativa juvenil en la Conferencia Imaginando la Paz.
Presentado por el Centro de Meditación The Shambhala de Chicago, el Alcalde Rahm Emanuel y el Presidente de la Junta del Condado de Cook, Toni Preckwinkle, la Conferencia Imaginando la Paz conducirá a los participantes en un viaje de tres días para explorar tácticas pacíficas que tendrán gran impacto en la comunidad, ayudarán a desarrollar nuestra propia relación con paz en las familias, las calles, las escuelas y los lugares de trabajo y a despertar el diálogo comunitario sobre este problema social.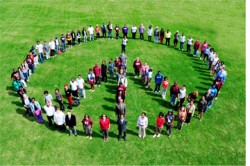 "A nivel global, nos encontramos en una coyuntura donde muchos de nosotros estamos preocupados por la dirección que nuestra sociedad está tomando y que resultará de todo esto", dijo en una declaración Adam Lobel, maestro senior de Shambhala. "Darse cuenta del principio de Shambhala sobre nuestra bondad inherente y dignidad colectiva puede ser una oportunidad transformativa dinámica y social. Esperamos que la Conferencia Imaginando la Paz y Youth Congress on Peace puedan demostrar como este principio de Shambhala no es simplemente una medicina para nosotros, sino un principio que todos podemos aplicar al mosaico social del mundo en que vivimos, para lograr transformaciones positivas y pacíficas".
Representantes de 30 organizaciones comunitarias, incluyendo CeaseFire, Community Media Workshop, Enlace Chicago, La Casa Norte, Latinos Progresando y El Teatro Goodman, por nombrar unos cuantos, facilitarán seminarios en la conferencia de tres días, para ayudar a medir el interés de los participantes y crear soluciones a esta creciente epidemia.
Si está interesado en asistir a la Conferencia Imaginando la Paz, visite www.imaginingpeace.com o vía e-mail infor@chicagoshambhala.org. También puede llamar al 312-520-2565.
La Conferencia Imaginando la Paz tendrá lugar del 26 al 28 de abril, siendo la apertura en Rockefeller Chapel, en el 5850 S. Woodlawn Ave., a las 7:30 p.m. Los siguientes dos días será en Malcolm X City College, 1900 W. Van Buren St., de 8 a.m. a 6 p.m.