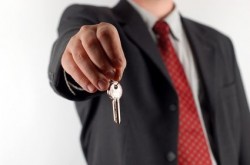 State Representative Lisa Hernandez is hosting a "Tenant's Rights Seminar" to assist residents who rent or lease in protecting their rights. Hernandez said her office received many complaints from residents of her 24th House District which includes parts of Lyons, Brookfield, Cicero, Berwyn and Chicago's Little Village.
Representatives of the Metropolitan Tenants Organization (MTO) and the Illinois Department of Human Rights (IDHR) will be on hand to discuss tenant's issues, rights and options if they believe their rights are being discriminated.
Attendees will have a chance to detail their challenges and experiences to officials from MTO and IDHR to learn about their rights as tenants and receive information on Chicago's tenant laws. The meeting will be held Thursday, June 13 at the St. Agnes School Gymnasium, 2643 S. Central Ave. in Chicago. For more information contact State Rep. Hernandez's office at 708-222-5240, or visit Rep. Hernandez's website at www.staterephernandez.com.