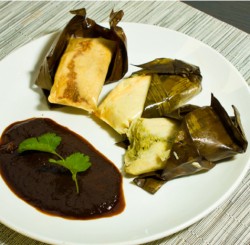 Eighteenth Street Development Corporation (ESDC) presenta su quinto año consecutivo del festival del Mole de Mayo, único festival al aire libre celebrando la cultura Latina y la cocina mexicana, el 25 y 26 de mayo, en el corazón de la comunidad de Pilsen. El telón de fondo se pondrá contra los murales de la Calle 16 pintados entre Halsted y Morgan
Exposición Artística patrocinada por el Museo Nacional de Arte Mexicano
Sábado 25 de mayo y sábado, 26 de mayo.
Artistas visuales: Alma Domínguez, Amara Betty Martín, Atzin García, Colectivo Mestizarte, Diana Solís, Edgar Solórzano, Emmanuel L White Eagle, Frank Díaz, Jasso, José Luis Piña, Malikah Fernández, María González, Natalia Virafuentes, Ricardo González, Saul Aguirre, Teresa Magaña, Víctor Montañez, Victor Navarro y otros.

Alineación de Intérpretes
Sábado, 25 de mayo
Cuarteto de Organo/Latino de Victor García; Hurakan, Sound Performance, Ramón Marino, Trova/Nueva Canción; Edgar Solórzano, Trova/Nueva Canción; Danza Mexica/Azteca, Dance Blessing; Los Sunny Daze, DJ Tropicalazo y The Luck of Lucien; The People's Stage Karaoke con Pablo Serrano; y Tonathiu de la Cruz, Trova.
Domingo, 26 de mayo
Cumbia Machin, Cumbia (California); DJ Beto/iBomba, Cumbia Sonidera/Dancehall (ciudad de Nueva York); Orquesta Dos Santos AntiBeat, Cumbia Chica; Fire Dancers, Actuaciones: El DJ Rebel X, Rock/Ranchera; Bill Mackey & Jeff Greene, Acústico/Folk; Itzi Nallah, Cumbia/Bajo Tropical; Trio Los Primos, Boleros; JaroChicanos, Son Jarocho; Rich Cantu. Acústico Romántico; María Blues Carballo, Tango/Blues y Los Franco.
Las Horas del festival son de 11 a.m. a 9 p.m., el sábado 25 de mayo y el domingo 26 de mayo. El festival es gratuito y abierto al público. Para más información visitar http://eighteenthstreet.org o síganos en https://www.facebook.com/MoleDeMayo.