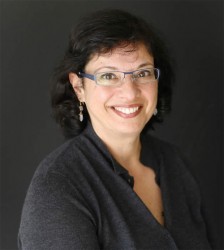 DePaul University and the international nonprofit organization Facing History and Ourselves announced they will explore immigration and its impact on the classroom in their second annual Summer Institute for Chicago-area teachers and school counselors June 26-28.
"The first-of-its-kind collaboration DePaul University has built with Facing History and Ourselves provides a unique opportunity to bring historical perspective to current dialogues about integration and inclusion in schools," said the Rev. Dennis H. Holtschneider, C.M., president of DePaul University. "Although our collaboration is eager to tackle intolerance across a broad spectrum of issues, our 2013 Summer Institute will focus on the important matter of immigration. We are pleased to welcome acclaimed writer Sonia Nazario who will share the stories of struggles and challenges that she's collected from those journeying to the United States today."
Nazario, Pulitzer prize-winning journalist and acclaimed author of "Enrique's Journey," which chronicles a Honduran boy's struggle to find his mother in the U.S., will share her experiences in reporting that book at two events — one with participants in the institute and another with the general public on June 27, 2013, from 6 to 8 p.m.
The institute is free for the first 50 teachers who register. Special guest Sonia Nazario will attend an evening reading and book signing on Thursday, June 27, from 6 p.m. to 8 p.m. at Cortelyou Commons (2324 North Fremont Street, Chicago, IL). For more information about the Summer Institute or Sonia Nazario's special event, please visit http://depaulne.ws/Nazario. To learn more about the Summer Institute, visit http://depaulne.ws/FHAOinstitute.