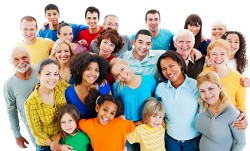 Governor Pat Quinn signed legislation that enacts a critical part of President Obama's Affordable Care Act (ACA) by making Medicaid coverage available to all low-income adults in Illinois.
Monday's action delivers on a major priority announced by Governor Quinn in his 2013 State of the State address and is part of his agenda to improve the health of the people of Illinois and increase access to quality health care. "In the home state of President Obama, we believe access to quality health care is a fundamental right and we proudly embrace the Affordable Care Act," said Quinn. "This legislation will greatly improve the health of hundreds of thousands of people across Illinois, strengthen our health care system and create thousands of good jobs in the health care field. Thanks to this law and our shared commitment to increasing access to health care coverage in Illinois, the people of Illinois will be healthier and have a higher quality of life."
Under the ACA, for the first three years, coverage of newly eligible adults will be 100 percent federally funded. The reimbursement rate will phase down to 90 percent by 2020. State officials estimate this will bring more than $12 billion in new federal funding to support the state's health care system from 2014 to 2020. "The Affordable Care Act gives Illinois the resources to provide critical health care services to a population that desperately needs it," Illinois Department of Healthcare and Family Services Director Julie Hamos said.
Under Governor Quinn's leadership, Illinois is also increasing access to health coverage through the Illinois Health Insurance Marketplace, another major feature of the ACA. The Marketplace, which also launches enrollment Oct. 1 with coverage starting Jan. 1, will be accessed through a user-friendly website where individuals, families and small businesses will be able to compare health care policies and premiums and purchase comprehensive health coverage.