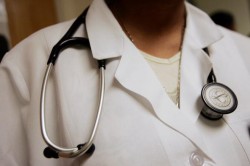 A new Medicaid program for uninsured adults is now available through Presence Saints Mary and Elizabeth Medical Center (PSMEMC). The program offers expanded insurance coverage through the Affordable Care Act, the new federal health care reform law, to individuals who meet specific criteria. The insurance program is operated by the State of Illinois and Cook County Health and Hospitals Systems. The program is open to individuals who need health care coverage, but aren't eligible for traditional Medicaid, Medicare or the Comprehensive Health Insurance Plan (CHIP). Those eligible to participate in the program must meet the following criteria:
Live in Cook County
Be 19 to 64 years of age
Be a legal immigrant for at least five years or be a U.S. citizen
Meet income limits ($15,282 of income per year for an individual or $20,628 for a couple)
Have a social security number or have applied for one
The program covers such services as: emergency room visits, hospital inpatient services, hospital outpatient services, alcohol and substance use disorders, mental health, nursing facility care (30 days), medical supplies and equipment, home health agency visits, and hospice and palliative care. There are several ways to apply or obtain more information:
Call 312-633-5841 between 8 a.m. and 6 p.m., Monday through Friday
Apply in-person at PrimeCare, Presence Saint Elizabeth Hospital Medical Office Building, 1431 N. Western Ave., Suite 406, Chicago, between 8 a.m. and 6 p.m., Monday through Friday.
For more information, visit www.presencehealth.org.