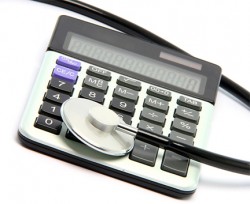 The University of Illinois at Chicago Institute for Minority Health Research will manage a National Institutes of Health project to follow up, over the next six years, all Chicago participants in the Hispanic Community Health Study/Study of Latinos—the largest-ever prospective health study of this population. The NIH contract to be managed by UIC is for up to $15.3 million.
The multi-center, prospective, population-based study includes more than 16,400 Hispanic/Latino adults between the ages of 18 and 74. Participants are of diverse backgrounds—including Cuban, Dominican, Mexican, Puerto Rican, Central American, and South American—and have been recruited from four U.S. communities. The first phase of the study, from 2008 through 2012, collected baseline health data on participants.
In the second phase, researchers will reexamine the participants and collect data on chronic diseases that are prevalent in Hispanics/Latinos, including heart disease, diabetes, asthma, chronic obstructive pulmonary disease and gestational diabetes. The second examination will include assessment of cardiovascular risk factors, echocardiography, and blood and urine tests. Participants will complete a questionnaire on demographic, sociocultural, and lifestyle factors. Genetic information will be analyzed to determine if health and disease findings can be linked to specific gene variants.
The other field centers are in the New York borough of the Bronx, San Diego and Miami. The Chicago field center is a collaboration between UIC and Northwestern University. The Hispanic Community Health Study/Study of Latinos is sponsored by contracts from National Heart, Lung and Blood Institute and six other institutes, centers and offices of the NIH. This news release, along with accompanying photos, artwork or multimedia files, is online at http://news.uic.edu/?p=13960.