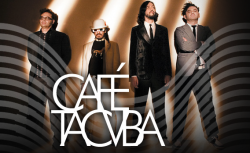 Café Tacvba
Aragon Ballroom
1106 W. Lawrence Ave.
Friday, Sept. 13th at 9pm
$50
Pilsen Mexican Independence Day Parade
Newberry and 18th Street
Saturday, Sept. 14th at noon.
100 Años de Posada y Su Catrina: Day of the Dead 2013
National Museum of Mexican Art
1852 W. 19th Street
Sept. 13th through Dec. 15th
Sept. 13th at 6pm.
Free
Telemundo Fiestas Patrias
Location: Parking lot at 34th and Laramie St., Cicero
Located in the heart of Cicero, the free event will feature live music, Mexican traditional cuisine, rides, and family activities, including the participation of international artists and the best of local groups. For more information, please visit: www.TelemundoChicago.com.