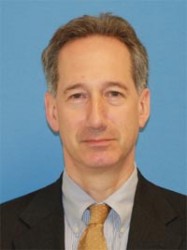 The Chicago City Council Progressive Reform Caucus hailed Mayor Rahm Emanuel's decision to reappoint Inspector General Joseph Ferguson. The Caucus again called for a package of ordinances designed to strengthen the Inspector General's office to be passed out of the Council's Rules Committee.
Despite media reports to the contrary, Ferguson once confirmed by the full City Council will be appointed to a full four-year contract. Speaking for the Caucus, Ald. John Arena (45th) said, "In light of the recent indictment of former City Comptroller Amer Ahmed, the vital role of Inspector General is quite clear. Mr. Ferguson's reappointment to a full four-year term will promote greater continuity and accountability as the City seeks to end federal hiring oversight under the Shakman Decree."
The Caucus noted that as Inspector General, Mr. Ferguson has investigated a wide range of issues, including the new trash pickup system and the red light cameras. "This reappointment is the right choice for our city," said Ald. Ricardo Munoz (22nd). "We will continue to push for the full package of proposed reforms that will aid the Office of the IG." In April, the Progressive Caucus introduced a package of six ordinances; each designed to strengthen the Inspector General's office. They were assigned to the Rules Committee, where they remain, and have not yet been subject to a formal hearing.