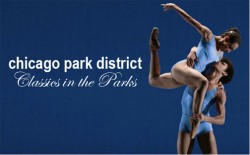 The Chicago Park District in collaboration with the Chicago Department of Cultural Affairs and Special Events announces updated schedules for Kalapriya Center for Indian Performing Arts and In the Spirit and Shanta. Performances are part of the interdisciplinary Classics in the Parks series that features local companies in an eclectic interpretation of classical performances from ballet to traditional art forms from around the globe. All performances are admission free. Availability is on a first come, first-served basis as space allows. Following are some of the events to take place as part of Classics in the Parks:
Sara Ranganathan and Gana Ranganathan
Friday, Nov. 15 at 7:30 p.m.
Garfield Park Conservatory, 300 N. Central Park Ave., 773-638-1766
No advance reservations required for any of the performances or workshops
Lyon Leifer and Shyam Kane
Thursday, Nov. 21, 6-7:30 p.m. workshop
Saturday, Nov. 23, 3 p.m. performance
Broadway Armory, 5917 N. Broadway, 312-742-7502
Charu Swaminathan and Ajit Deshmukh
Saturday, Dec. 7
9 a.m. – 5 p.m., dance demonstrations/workshops
5:30 p.m. performance
Hamilton Park, 513 W. 72nd St., 312-747-6174
Classics in the Parks is presented as part of an ongoing collaboration between the Department of Cultural Affairs and Special Events and the Chicago Park District. For more information, visit chicagoculturalplan.org. For more information about your Chicago Park District, visit www.chicagoparkdistrict.com or call (312) 742-PLAY (7529) or (312) 747-2001 (TTY).